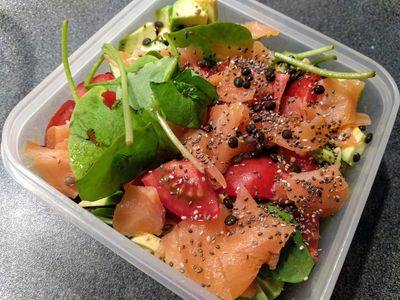 Last week, I made a little bit of grocery at a new bulk shop in West London (The Source). I really like the concept as it gave the opportunity to try various things without committing to buy a whole big pack. On top on that, the philosophy behind it (zero waste) is great and I feel good when buying product over there. All the products sold are organic which is the extra value added.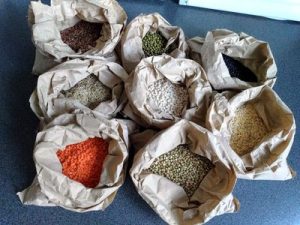 I bought some black lentils as I like the shape, colour and I wanted to try them. I decided to give them a try with smoked salmon. On top of that, I use the purslane from the organic vegetable box. Those cute little green leaves are really great in terms of potassium, magnesium and even calcium. All delicious and so refreshing.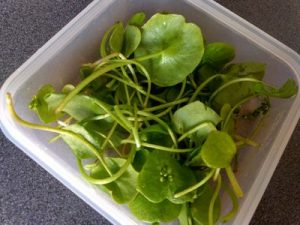 SERVE:

 

PREPARATION:

 15 minutes

COOK:

 20 minutes

DIFFICULTY:

 
What do you need?
120 g of black lentils
A couple of handful of fresh Purslane
4 to 5 slices of smoked salmon
1 large avocado
4 small tomatoes
some chia seeds
How to make a Purslane salad with smoked salmon, black lentils, avocado, and tomato?
Rinse carefully the black lentils for removing dust or other bits
Wash the purslane and the tomatoes
Cook the black lentils as it is indicated in the package

Usually, the lentils need to be cooked in 3 times of their volume of unsalted water. Simmer them for 20 minutes.
Once the black lentils cooked, drain them and lets them getting cold
Peel the avocado and slice it or put it in square pieces
Slice or put in square pieces the tomatoes
Slice the smoked salmon slice in smaller slices
In a plate or lunch plate, put a layer of purslane, cooked black lentils, avocado, tomatoes and smoked salmon
Then add on top seasoning and chia seeds

For the seasoning per plate: ½ tablespoon of apple cidre vinegar, 1 tablespoon of olive oil, salt and pepper
More recipe to try and enjoy: