What's cooking in Pauline-Cuisine?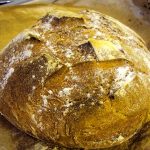 This week I would like to share with you a delicious cooking experience. As you probably know, I love doing my bread. Bread is an important part of my food, I was disappointed when I arrived in London by the bread, and when I have finally found "real" bread the prices are far too expensive for eating my everyday baguette.  I have taken the habit to make my bread two times a week but sometimes I fed up of the routine recipes. So last week, I have tried bread with chestnut flour. The taste was really great, I ate it for breakfast with some Nutella, in order to underline the delicious taste of chestnuts and nuts. The chestnut flour was a great discovery. I hope you will enjoy the recipe.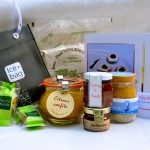 The chestnut flour was really new for me and I have no idea to buy it until…. I received my "Recreation Gourmande" box. What is that? It is an attractive and new concept of cooking box. I enjoy the concept of receiving monthly surprise box filled with new or unknown products. Moreover, I love receiving parcel and discovering products, so I was instantly attracted by "Recreation Gourmande" box.
I took the opportunity to come back to France for my honeymoon for ordering one box. I was so excited when I received the email that said that I am going to receive it. My parents received it few days after the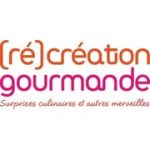 email. For me, it was like Christmas when I arrived in France: a white parcel waited for me. I opened it quickly and I discovered a lot of different products. I was surprised to find chestnut flour, curry salt or figs chutney… and tasty little biscuits: "les petits mulots". These biscuits were smooth and on the middle of them there are pieces of creamy gingerbread. It was nice to eat them when I was continuing to discover the products. I have appreciated to find recipes in order to help me to use some products. But as I like to cook, I have tried to use the products on my cooking experiences; it was on that way that the chestnuts flour arrived on my bread last week.
For this chestnuts bread I share with you a new shape, crown bread.
Have a nice week and see you next week with a lunch box recipe: cabbage risotto.