What's cooking in Pauline-Cuisine ?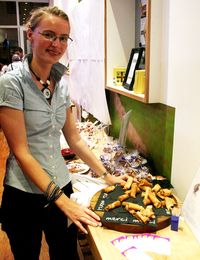 This week was really busy and I had not enough time to cook, so I am a little bit frustrated. Anyway, I was busy because I promoted my company and my participation to the future Sunday Feats on Tuesday. Indeed, I will participate, with my business partner: Carib Gourmet, to the Sunday Feasts by Edible Experiences. The goal of this event is to give the opportunities to passionate cookers to cook for around 30 people each Sunday from September to October.  So, I will cook on the 18th of September at the School of Wok in London. If you would like to taste a French-Caribbean feast, don't hesitate to book a seat. If you would like to know more about these Sunday Feats, don't hesitate to read my article about it: From Pauline-Cuisine's home Kitchen  to School of Wok's Kitchen.
As I promised in my August newsletter and in my last edito, this week, I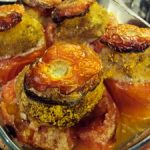 will share with the recipe of Stuffed Tomatoes. It is one of my favorite dishes. It is not hard to do and I give in my recipe the recipe for doing your own stuffing. You can do it in a large portion and freeze it for eating after. Stuffed tomatoes are really nice for dinner and it is good for your lunch box, so it is worth the time spending to do it. Moreover, it's a seasonal recipe, so enjoy it 🙂
Don't hesitate to leave some comments about this recipe.
If you like tomatoes, you can also serve them as a starter with this easy recipe: tomato-mozzarella salad.
I wish you a nice week with tasty cooking experiences.  See you next week with a lunch box recipe: colorful lunch box salad.