What's cooking in Pauline-Cuisine?
First of all, I wish you all the best for this New Year.  I wish you a good health for enjoying all the good surprises of 2013.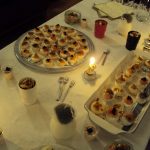 As a lot of people, I was quite busy these last weeks with all the cooking for Christmas and New Year Eve. I did a lot of verrines such as my recipe smoked salmon verrine, I did various canapés such as some smoked salmon canapés, tapenade canapés and some salted macarons. This last experience was quite good and I will soon share with you the recipe of these tasteful edible experiences. For the first time on the year, I have concentrated all my effort on the starter, usually I am more in the mood for dessert but anyway, new year perhaps new taste  🙂
This week, I will share with you two new recipes.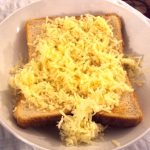 The first one is an onion soup. It was quite traditional in my family to cook together an onion soup after a big family party. It was a particular moment where everybody contributed to do something together. Now, I love doing my onion soup even if I prepare it alone and that we are only two to eat it. I am not an onion person but this soup is tasty with the good mix of cheese and bread in the bottom. Try it and post your comments or your amemendments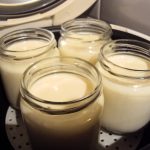 The second recipe was my last discovery on the yogurt field: Vanilla yogurt. When I went to France last time, I bought vanilla flavour from Lagrange. It took me time to try it but during Christmas, I give a try to the preparation and I approved it totally. These yogurts were really tasteful.
I wish you a nice end of week.
See you next week with a nice soup recipe: soup of two potatoes.