What's new in Pauline-Cuisine?
A big and really important event will arrive in a few days on my short Pauline-Cuisine life. I will cook a full of flavour dinner with Carib-Gourmet, on November 18th at the School of Wok (London). We have worked hard to find some typical dishes and high quality ingredients for preparing this 6 courses feast.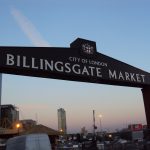 The last two months were entirely dedicated to find high quality products. For my smoked salmon starter, I went to the fish market early on the morning (at 4.00 am, really early :)). I have tasted various smoked salmon and took in consideration the large offer of fishes. Now, I have stayed with the idea of a smoked salmon starter but I let me the choice to add something to my starter regarding to what I will find on Saturday 17th. At the Sunday Feast, you will eat fresh and tasty fish, so book your seat.
For my new style Tartiflette, I went to France for buying delicious and creamy strong mountain cheese: Reblochon. I have tasted an unknown Christmas ham that comes from Caribbean islands. I have discovered this amazing ham thanks to a friend. It is like a smoked gammon with a spices taste and it is quite difficult to describe this full flavour ham. That adds a huge value-added to the traditional taste of the Tartiflette. Are you curious? , come and feast at the school of Wok on the 18th.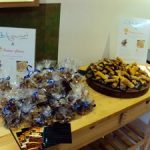 If you are sweet teeth like me, I will serve a delicious dessert: tasty crêpes with exotic filling as pineapple or guava jam. For an even tastier dessert, I will serve a homemade mango whipped cream. Do you have taste something like that before? Your stomach would like to taste, don't wait and book a seat to the French Carribean Sunday Feast.
Join the French Carribean Sunday Feast, an unique event where Traditional French Cuisine will meet Créole Cuisine.
Book your seat here.